Operation Christmas Child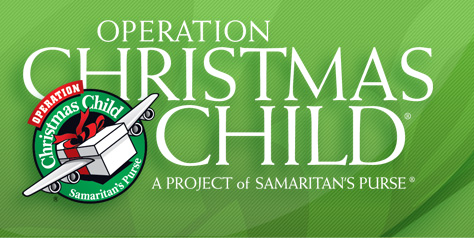 The mission of Operation Christmas Child is to provide God's love in a tangible way to children in need around the world, and together with the local church worldwide, to share the Good News of Jesus Christ.

for Operation Christmas Child donation items needed
No toothpaste or liquids are allowed in any shoeboxes.
August -
July -
June -
May -
April -
March - Inside Play Items, such as: travel size board games, card games, dominoes, slinky, yo-yo, jacks, balloons, spinning tops, puzzles, building sets (Lego, blocks...), lacing cards/beads, rubber ducks/other small animals, stuffed animals and puppets.
February - Personal Care Items